80mm Case Fan Wire Grill WG-80
---
Model number: WG-80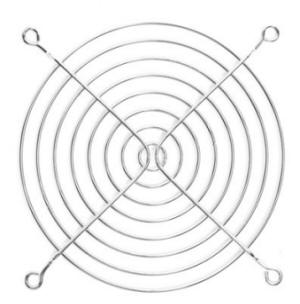 These Nexus case fan wire grills, keep the case fans and computer safe. They are very easy to install and are available in most common case fan sizes.
Extra Safety: The wire grill prevent items like loose cables or other parts obstructing the case fan which finally could damage the case fan or in worst cases the complete PC.
Easy Installation: The wire grills are very easy to mount. Just place them on top of the fan, mount the four screws and your work is done.
Multiple Sizes: The wire grills are available in the most common sizes. We have the WG-80 for the 80mm fans, the WG-92 for the 92mm fans and the WG-120 for the 120mm case fans. They are designed to fit the vast majority of fans and PC cases.